Gambler Beard Butter
$

15.00
Sold out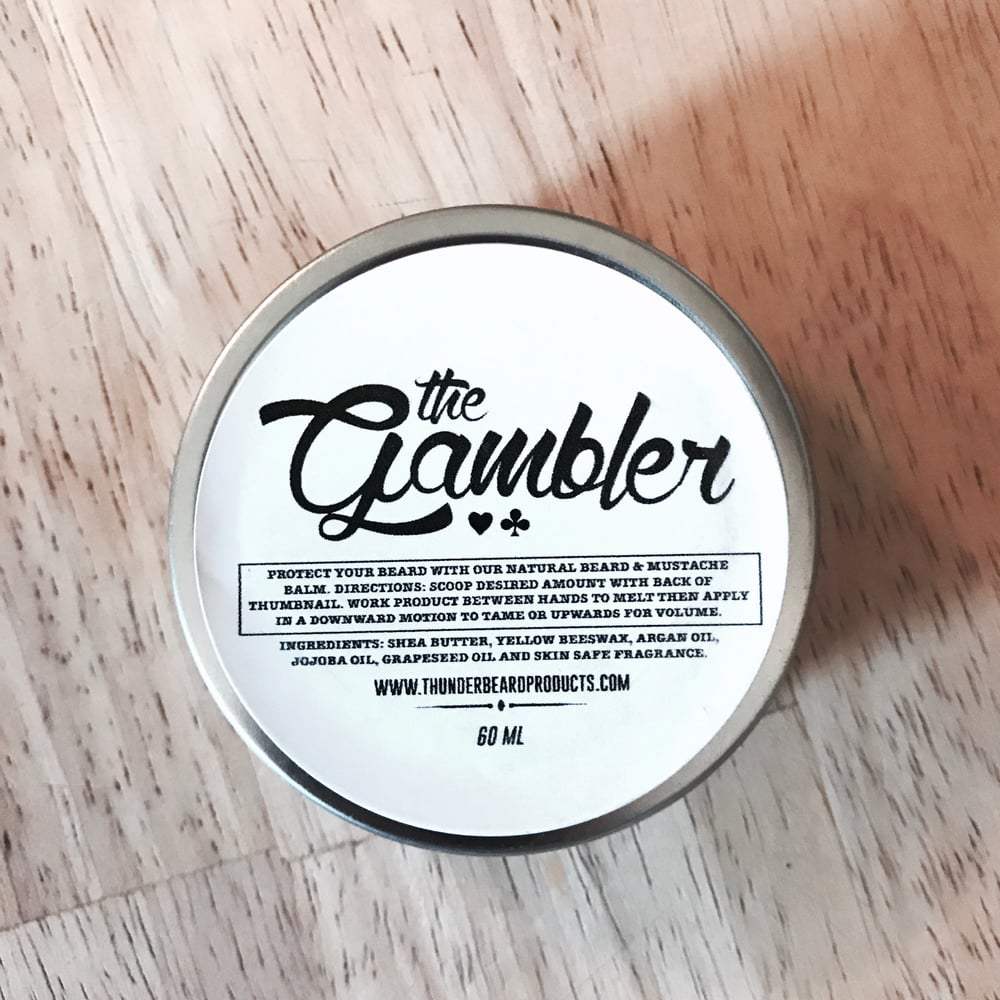 The sharp barbershop scent men crave is now available in a moisturizing butter! The Gambler gives men a close look into the life of the barber. We teamed up with Brian Shaffer of The Razor and Shear to make what we know and feel is the true representation of what it's like to be sitting in the barbershop.This classic scent is extremely popular for the man who likes the fresh clean barbershop scent and will get the attention of those close to him! Our butters soften the hairs while locking in the vitamins that are infused with each beard butter. We know that you will love the Gambler Beard Butter!
Allow 3-5 days processing
*Those with allergies to any of the above oils should not use this product. No TB product is FDA approved and are not liable for any ailment or illness caused by our product. Those with allergies to nut of tree oils should not use. Perform a small skin patch test before applying. Discontinue use of irritation occurs.
Ingredients: Argan Oil, Jojoba Oil, Grapeseed oil and Skin Safe Fragrance.